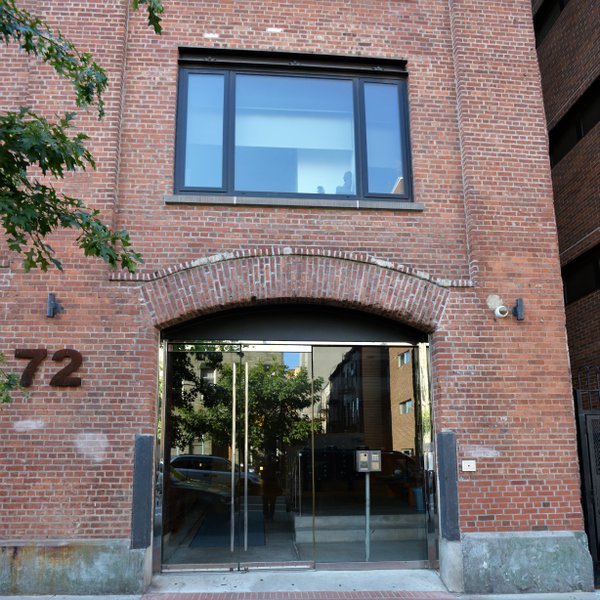 About Mason-Fisk
Located in the exciting and dynamic Williamsburg, Brooklyn's most sought-after neighborhood and dubbed the "hipster, bohemian capital of the world", Mason-Fisk is a residential building designed by the famed Meshburg Group. Converted in 2011 from a historic building, originally constructed in 1910, the red brick clad building retains some of its original features like its cast-iron skeleton, iron columns, and wood beams. The 26-unit building has been converted to reflect the most modern luxury and aesthetic design features in its loft spaces, such as oversized arched windows, dramatic open floor layouts, energy efficient appliances, central air conditioning, architectural lighting, custom-designed gourmet chef's kitchens, spacious spa baths, enhanced sound-proofing, high ceilings, large elevators, and more.
Amenities in this gem of a conversion include a mailroom, a video intercom system, in-house laundry services, and lastly but certainly not the least, access to a wide rooftop deck with breathtaking views. Conveniently situated at a walking distance from the Bedford Avenue Station on the L-train, 72 Berry Street offers the best of bohemian metropolis that is Williamsburg, with its trendy bars, diverse restaurants, thrilling nightlife, and unique shopping options, including vintage shops like nowhere else in New York City.
Interested in Buying or Renting in Mason-Fisk?
There are currently 1 units for sale and 1 units for rent in the building. Please click on the links below to get more information about the availabilities in Mason-Fisk and we will connect you with a buyer's agent.